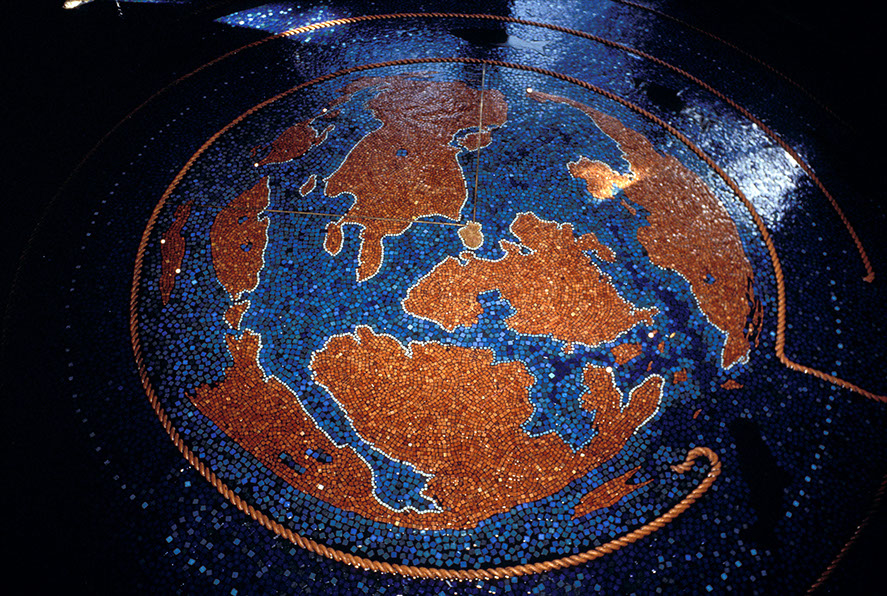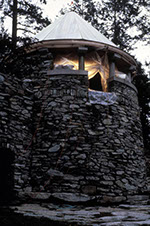 Walking on Water, 1987
Canoe Island, San Juan Islands, WA
20' diameter. Venetian glass mosaic, marble tesserae,
slate, ceramic, brass, mother of pearl.
Direct set mosaic floor in stone observation/water tower, above a 28,000 gallon water storage tank. A map of all the San Juan Islands photographed through a fish-eye lense, encircled by a French coin maze designed as a locator and heart of the 46 acre island "Arkadia." Historic lighthouses shown as points of light. Trap door in floor reveals the real water level below. Fabricated on site by the artist.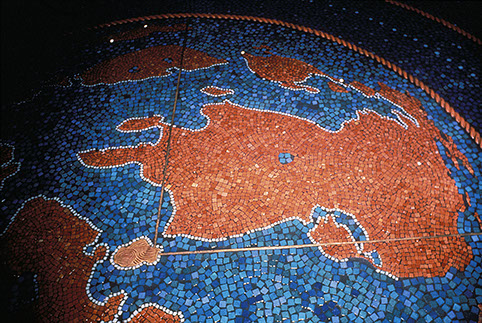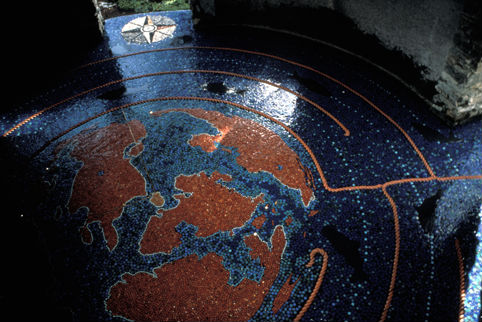 ©1979-2016 Laura Sindell
Web Authoring: Todd Metten